HOW MUCH CAN YOU CONTROL YOUR FACILITY?
With the Runtime Scada Designer (RSD) programme, you can control the machines from a single central computer.
Main features of the RSD programme; Graphical Interface, Monitoring System, Alarm System, Data Collection, Analysis and Reporting Systems.
According to the functions of the RSD programme, we can examine some sections of the screens sequentially.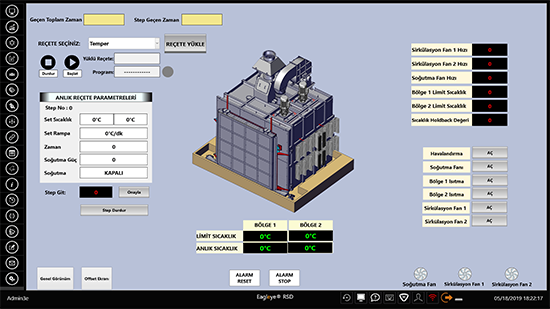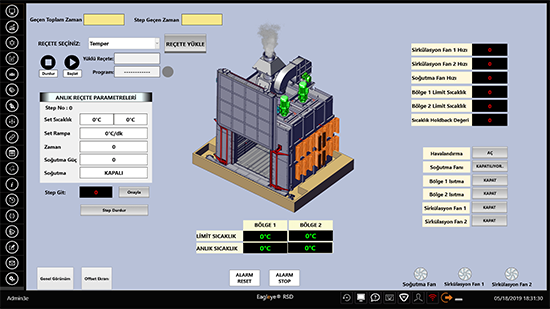 RSD "DESIGN SCREEN" AS A GRAPHIC INTERFACE
The design screen is the screen where the main screen page design is made.
Here, page design can be made by using image, gif, button, textbox, textblock and many special tools.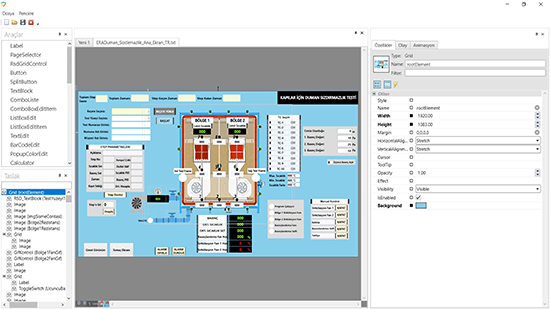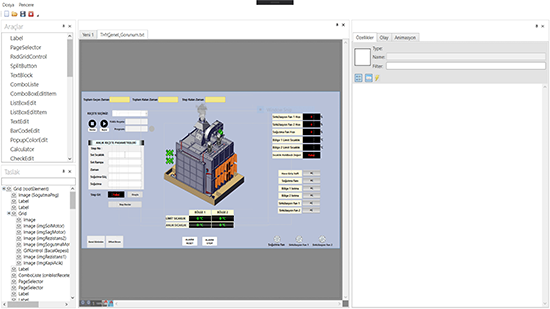 "TREND SCREEN" AS A SCREEN TO MONITOR AND CONTROL YOUR FACILITY
Trends is the screen where the desired data are recorded and observed graphically.
Trends can be examined in detail between the desired dates.
Trends can be printed as pdf, image or excel file.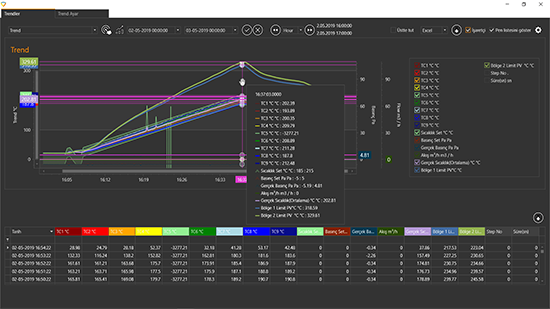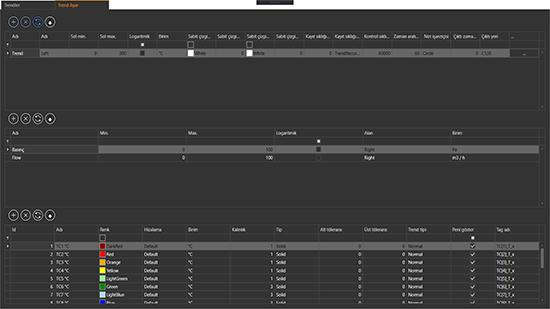 "ALARM SCREEN"
Alarms is the screen where alarms that exist are listed.
The start date, end date and seen date of the alarms are displayed on the screen.
In past alarms, alarms can be displayed between desired dates.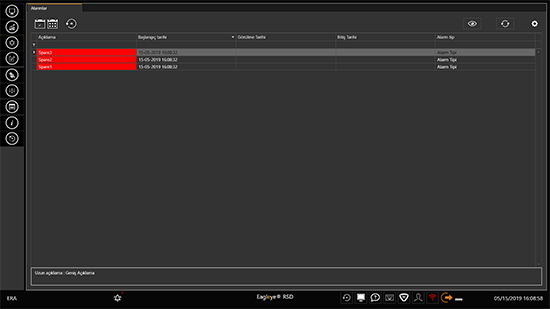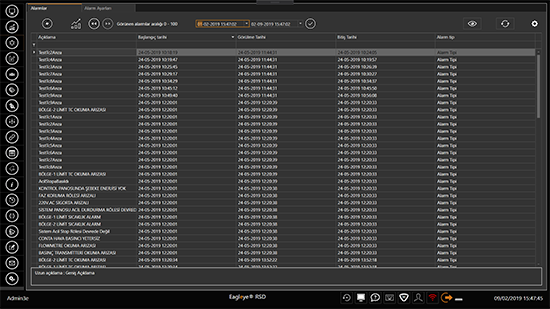 "RECIPE SCREEN"
The recipe is the screen where the desired values (such as temperature, pressure) are set in certain steps.
Recipe, Graph (Step), PipeBending (pipe bending), ProfileBending, MathFormula and Gcode can be selected as template type.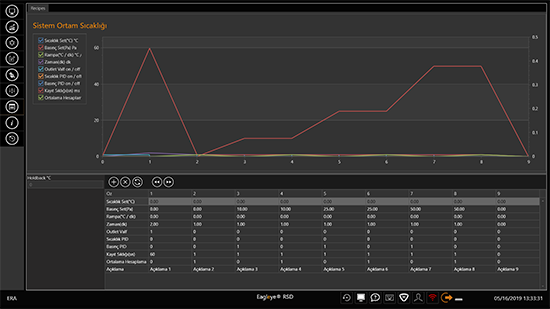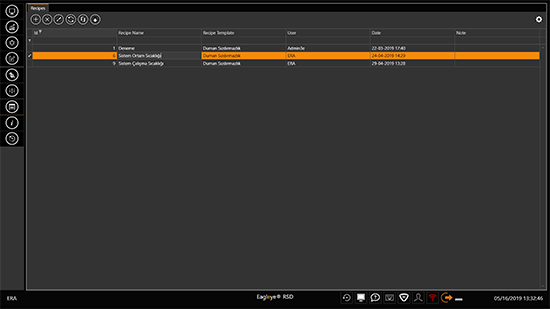 "NOTIFICATIONS SCREEN"
Notifications is the screen used to send SMS or e-mails to the user in relevant situations. For example, when the oven door is opened or the temperature rises above a certain value, the user is notified by SMS or e-mail.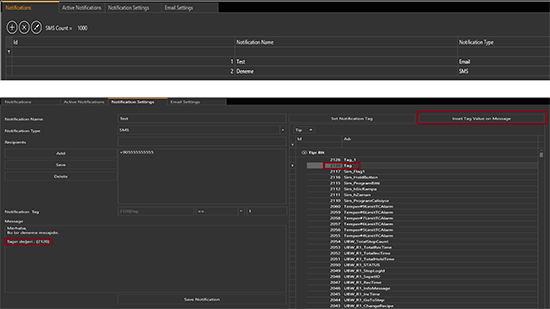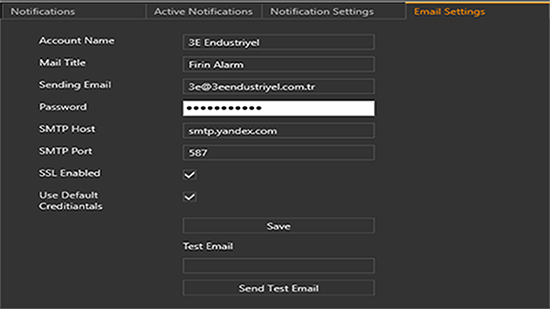 "SCRIPT SCREEN"
Script screen is the screen used for special solutions, where special solutions can be generated using the C # programming language.
Scripts can be activated depending on the time or the value of a tag.