HOW MUCH CAN YOU CONTROL YOUR FACILITY?
Eagleye Heat Treatment Quality & Management System (HQM) programme controls the work flows in your heat treatment facility and archives the applied processes as graphics and reports. It displays all the processes of the material step by step, from the entrance to the facility until it is shipped to the customer.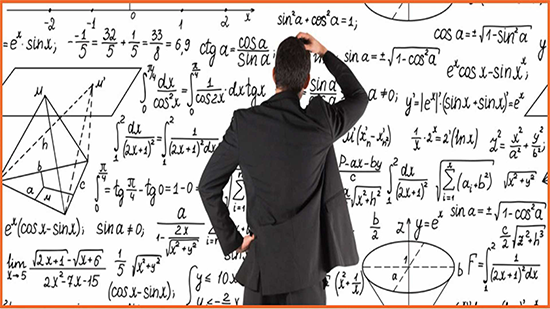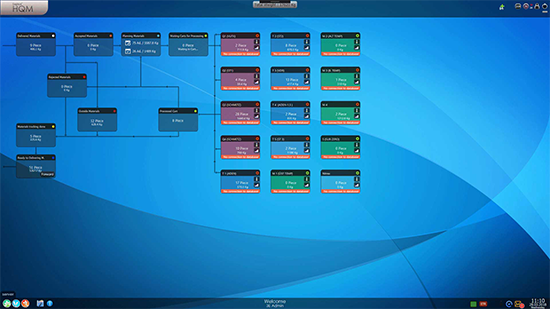 HOW IMPORTANT IS IT TO YOU TO REACH INFORMATION INSTANTLY?
In today's world where information technologies are developing at a dizzying pace, ensuring your facility's information adaptation is critical for the comfort of both you and your customers.
It is now very easy to manage your facility wherever you are, thanks to HQM, where you can instantly access all production information and details of each process with reports and graphics.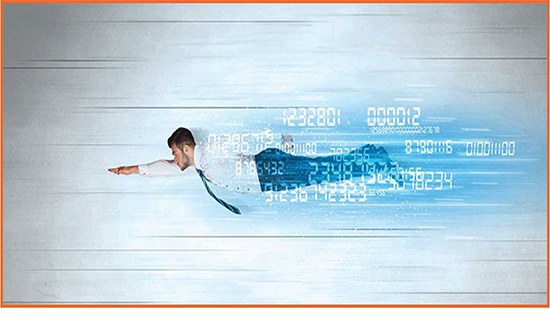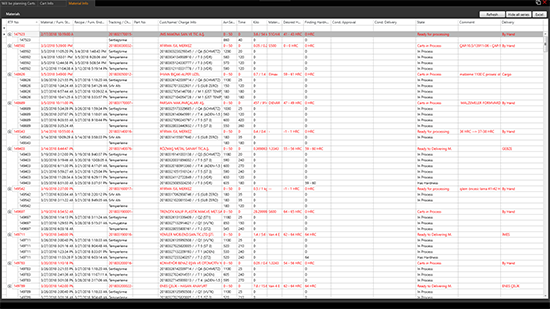 HOW CAN YOU WORK MORE EFFICIENTLY?
You can evaluate the performance of all furnaces in your facility by examining the production details by retrospective reporting and graphics.
Via the data you will obtain, you can review your planning, renew your targets, and increase the efficiency of your facility by taking forward-looking measures.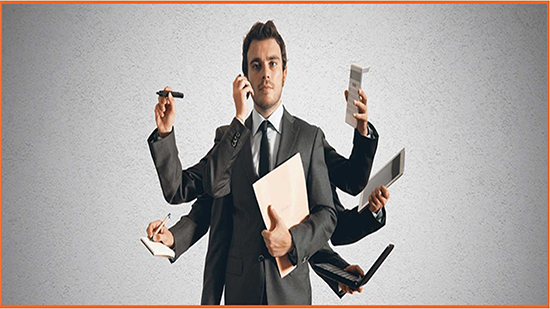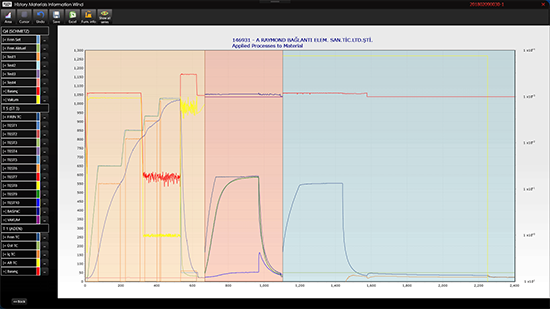 CAN YOU MONITOR AND CONTROL YOUR FACILITY?
• You can monitor different orders of different customers from a single center.
• You can follow up the total amount of material and the number of orders.
• You can check at what stage the orders are and in which part of the facility.
• You can create different alarm groups according to the delivery times of the orders and ensure that the authorities are warned beforehand.
• You can examine many data such as the use of furnaces, distribution of customers, information of products processed, delivery times, and prescriptions applied.
• With computers and barcode readers, you can control the entire flow, from hardness input to charging for furnaces, from weight measurement at the scale to taking charge or material photos.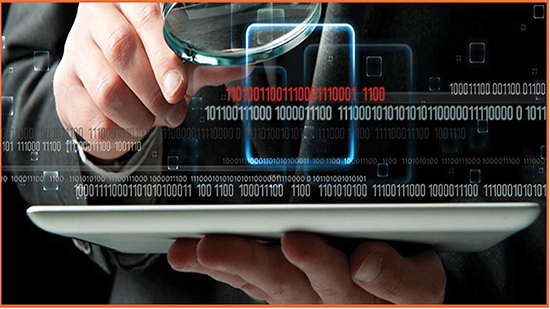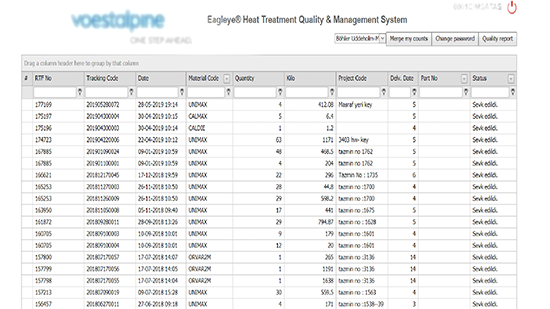 CAN YOU MANAGE YOUR RECIPES?
• Via the catalog information entered in a programme, you can automatically create recipes according to material type, desired process and hardness.
• You can ensure that the user is warned when a process other than standard is desired to be applied.
• If there are different tempering temperatures with the same hardness, you can give this temperature information or if the desired value is higher than the hardness value that material can take, you can prevent a possible wrong operation with a warning message.
• By defining users with different authorizations in the program, you can prevent unauthorized personnel from doing wrong operations.
• While planning according to the selected recipe information, you can compare the information of other materials to be processed in the same basket.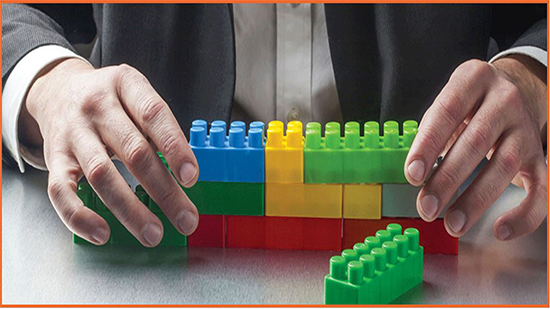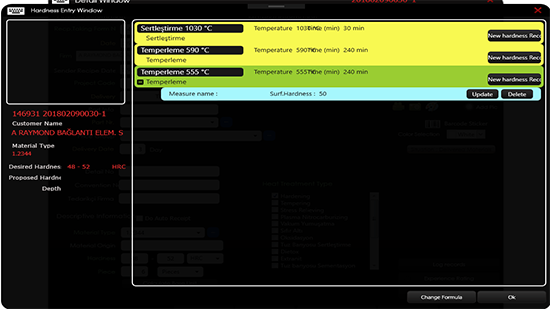 DO YOU HAVE FLEXIBLE PLANNING CAPABILITY?
• You can monitor the operation on a screen where all your furnaces in the facility can be viewed and planned together.
• Since you will see all furnaces on the same screen during planning, you can make it easier to follow the furnace in different processes.
• On this screen, you can filter the processes according to their features.
• According to the filter, you can load all the materials that can enter the process together in one basket to the furnace.
• While organizing your charges on the planning screen, you can also follow the status of your furnaces.
• You can ensure that you can enter the planning screen with an authorized user password, as in all screens.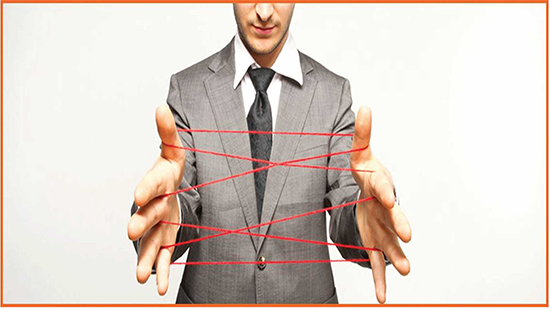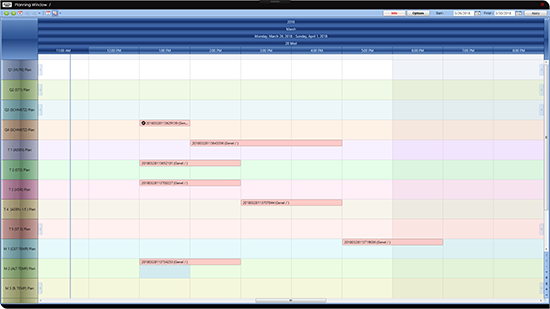 CAN YOU TRACK YOUR PROCESS DATA?
• You can collect and record all of your information, furnaces temperature, pressure, vacuum, etc. through a single system.
• Regardless of whether there is a process in the furnaces or not, whether their own recording systems work or not, you can record and track all information through a central system.
• When you want to access process information of a furnace, you can access all information from a single point without having to visit the recording system of all furnaces.
• Via the data collected from the control system, you can get closer to the region you want and examine it and convert the information to * csv format.
• You can monitor cooling rates or dwell times of the core temperature of the material by processing the data.
• Via the appropriate equipment you will add to your gas or electric furnaces, you can calculate your energy consumption per charge, and see how much energy costs each material costs per kg unit cost.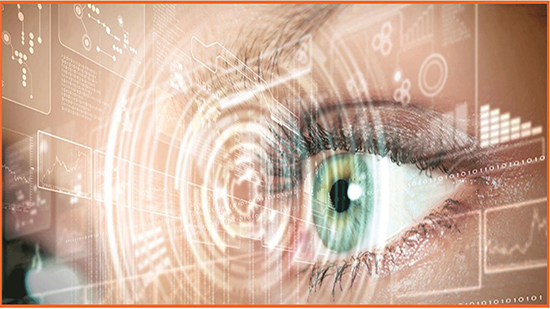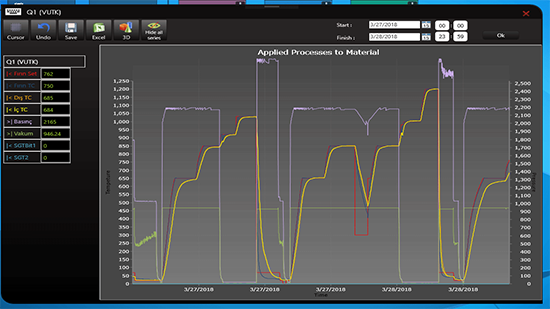 CAN YOU EVALUATE THE STATISTICS?
• You can collect many statistical data by running the facility management through a single central software.
• You can observe these data with various comparisons and evaluate the results.
• If you have an furnace that is widely used, you can make an investment plan. If you have an furnace that is rarely used, you can investigate its cause (frequency of malfunctions, difficulty in use, lack of work, etc.) and take the necessary measures.
• With this data, on a monthly or annual basis; you can separately evaluate your customers, the types of work you do, and the types of materials. You can also evaluate which materials come from a customer in what frequency and quantity.
• According to the changes in the reports you receive from the graphics, you can renew your targets, take forward-looking measures and contribute positively to the efficiency of your facility.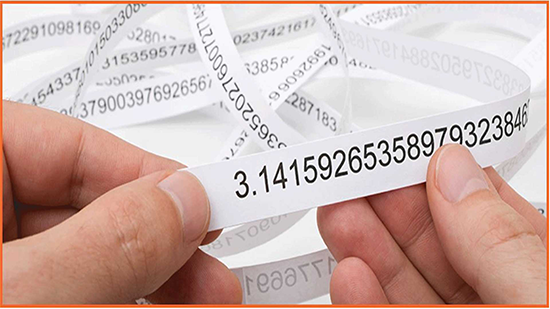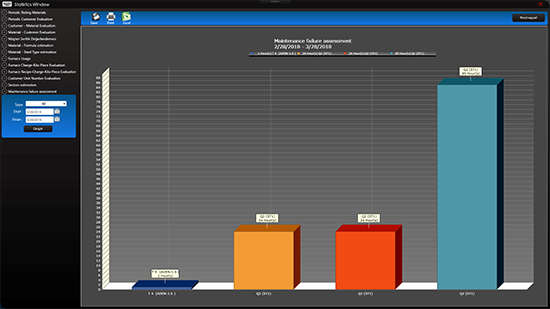 CAN YOU REPORT PAST TRANSACTIONS?
• By recording of all data, customer name, work order number, date, etc. you can easily access the information of all previous works in your facility.
• In addition to which furnaces the material is heat-treated in the facility, you can also monitor the process data of all these furnaces in a single graphic.
• In case of need, you can access data from a single point instead of examining the recording system of all furnaces separately.
• Past transactions record all data for materials processed in your facility and shipped. Addition to process values such as temperature, pressure and time, you can also record information such as material information, special notes, recipes, measured hardnesses.
• You can automatically send quality control reports to your customers via e-mail. With a special password you will give your customer, you can also ensure that they receive their reports from the system whenever they want.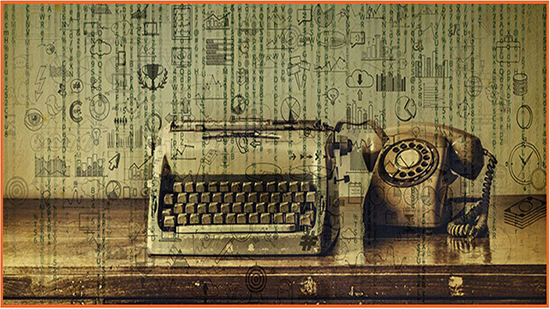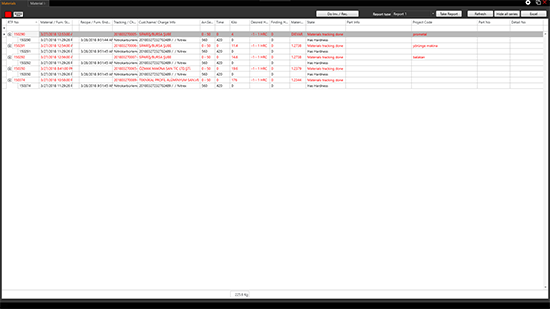 SPECIFICATIONS
• Server / Client architecture
• Web-based access
• IOS / Android / WP8 applications
• Barcode control
• Integration with SAP, ERP, Accounting etc. applications
• Integration with different communication protocol.
• User-based registration system