Eagleye QRD
Standards such as AMS 2750 and CQI-9 are used for the control of heat treatment processes of high quality materials in the automotive, aerospace and aviation industries. After the determination of these standards, sector-specific requirements for heat treatment were defined and processes were subject to stricter rules. In summary, these standards describe in detail the requirements applicable to heat treatment plants.
Eagleye QRD, automatically checks and reports whether the data received from the furnaces meet the relevant standards according to the desired quality cards. Process data can be loaded from a table or obtained directly from the field or by connecting to an ERP system. In this way, you can perform your controls that may take hours in seconds and evaluate your process. After checking dozens of machines working in your facility from a single point at the same time, the quality reports and results are shared with you by e-mail. In addition to shortening the process, your risk of making mistakes is eliminated.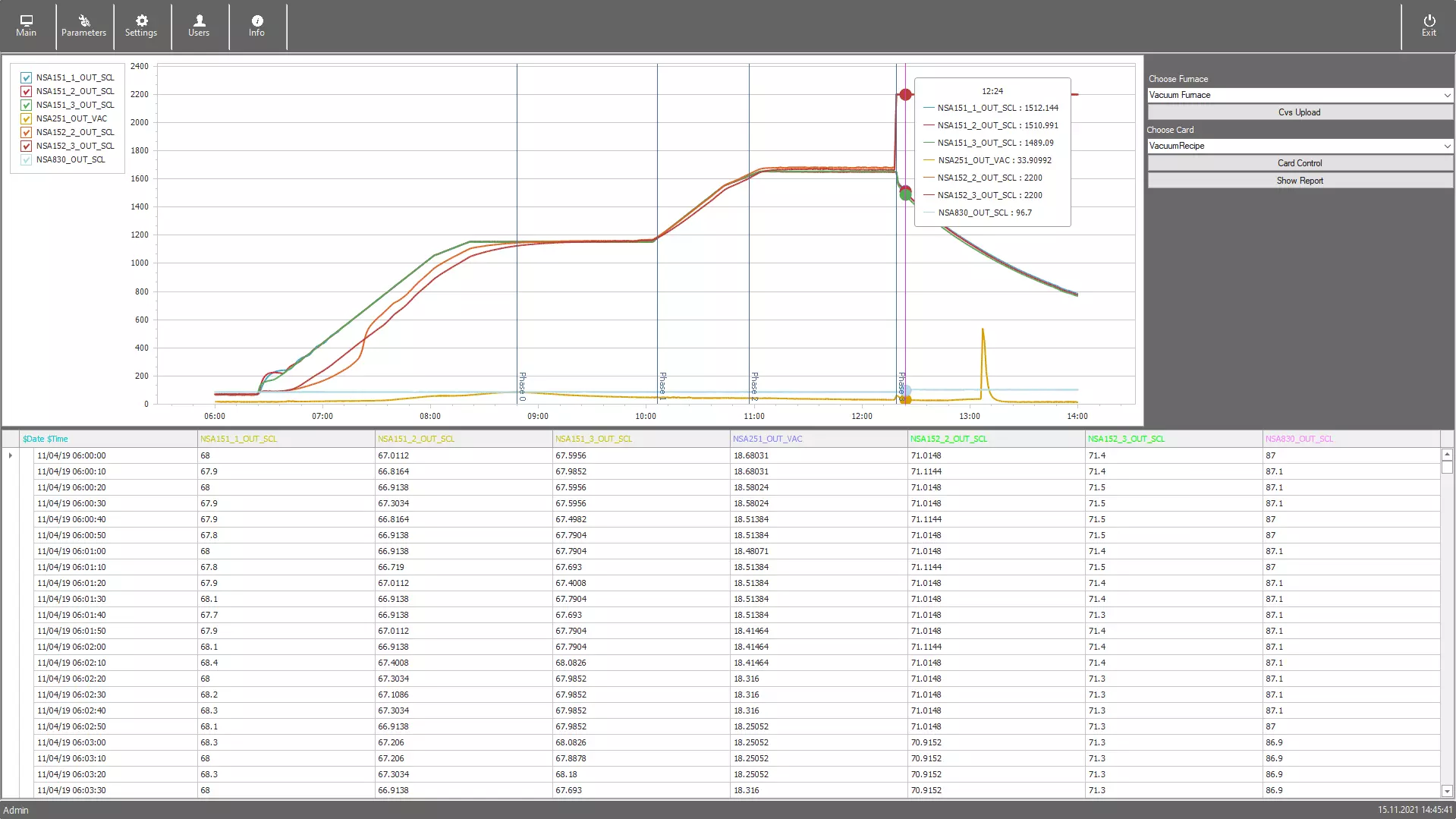 Its flexible structure, different process controls, system integrations, unlimited quality card definition and many more features Eagleye QRD with you..
- AMS 2750 and CQI-9 Compliant.
- Easy Management and Use.
- The Most Effective and Fastest Solution.
- ERP Integration.
- Paperless Usage.
- Reliable and Accurate Quality Control.
- Automatic Data Transfer.
- User Defined Reference Cards.
Eagleye QRD With Quality Control and Reporting Software, Your Processes Are Under Control According to NADCAP, AMS2750, CQI-9 Standards
Today, determination of heat treatment parameters, recording and traceability of processes have become extremely important. Standardization of equipment and process parameters was ensured by determining the requirements especially in sectors such as aviation, automotive and defense industries.
The most important standards that provide the control of heat treatment equipment and processes are NADCAP, AMS2750, CQI-9 standards. It is not sufficient to record data such as temperature, pressure, vacuum, time in the process alone. At the same time, compliance of these data with the requirements of the processed parts determined by the relevant standards should be checked. For this, all data in the process must be checked one by one. Doing this manually increases the risk of errors as well as a waste of time. As the number and types of furnaces in your facility increase, this process and risks increase.
Eagleye QRD, is designed to shorten your processes and eliminate your risk of error with its user-friendly interfaces.
Eagleye QRD through, you can define the types of furnaces in your facility and the data to be controlled, and you can perform quality controls of all your processes in a few seconds according to an unlimited number of control cards that you will determine yourself. As a result of these checks, you can create automatic reports and inform the relevant people via e-mail.
Eagleye QRD, can work automatically or manually via excel. Can also work with full integration with our Runtime SCADA Designer software Eagleye RSD .